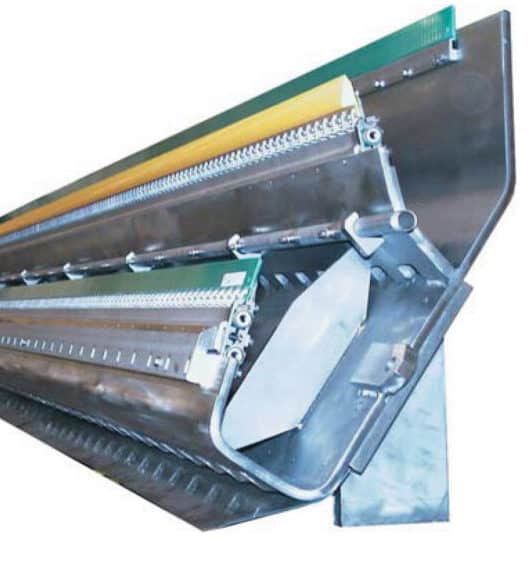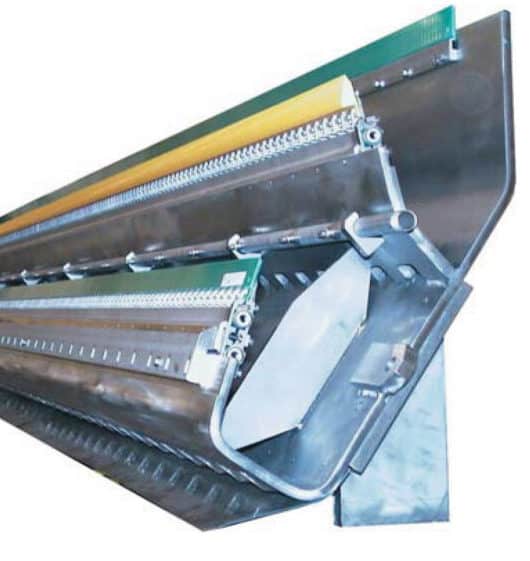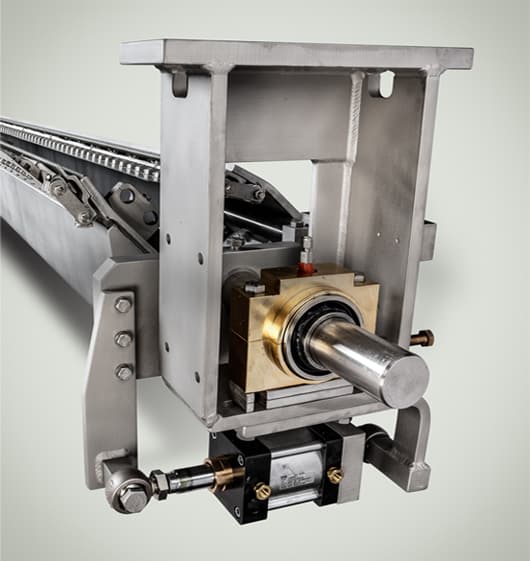 In 1987, Essco designed, manufactured, and installed the first center press double doctor in North America. Since then, it has continued to make design and engineering breakthroughs in double doctor technology.
The revolutionary TwinFlex™ double doctor design from Essco includes industry-leading features in adjustment and operation for couch, suction, blind-drilled and grooved rolls. Production, operational, and product quality benefits of the TwinFlex™ system include:
Reduced sheet moisture entering the press or dryer section
Improved cross-machine moisture profile
Decreased hole plugging in shell
Reduced drying costs and/or permits machine speed increase
Enhanced vacuum efficiency
Extended period between roll regrinds and prolonged cover life
Essco has its own experienced engineering and design staff, which produces custom engineered doctor systems for specific applications. For example, many of its designers have worked in paper mills alongside millwrights, while others have come to Essco from previous positions in the industry. This experience allows Essco to design doctor systems with high performance, ease of installation and maintenance, and reliability.